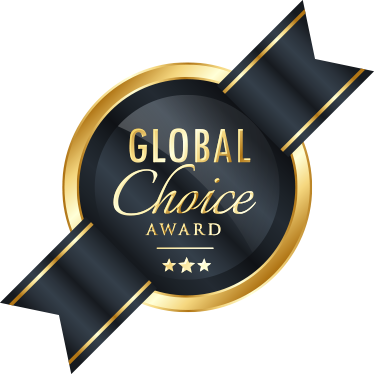 Rated the Best CRM software in PCMag's
Business Choice Awards 2019
Ease of use
Simple and straightforward user interface with a minimal learning curve.
Ability to set up and start selling right from day one.
Easy migration from spreadsheets and other CRM systems.
Feature-rich
Best-in-class sales automation features for automating your entire business process.
Spend more time interacting with your customers and less on manually entering data.
Powerful analytics and reporting that helps you make smarter business decisions.
Customizable
Completely customize your CRM experience without writing a single line of code.
Effortless integration with third-party business apps that you use daily.
Easily adaptable to meet different industry specific needs.
Features at a Glance
Date Assessment Soloution.
Multi-Channel
Engage with your customer
Multichannel communication through telephone, email, live chat, and social media.
Get real-time notifications when customers interact with your business.
Measure the effectiveness of your email campaigns through email analytics.
Automation
Automate routine tasks
Create pre-defined conditions for every incoming lead, and automate your lead nurturing process.
Automate every aspect of your business and cut out time-intensive, repetitive tasks.
Implement scoring rules that help you prioritize your work so you can concentrate on the right set of leads, contacts, accounts, and deals.
Customization
Make CRM your own
Customize your CRM interface to meet the specific requirements of your organization.
Add custom modules, buttons, and fields to manage your unique needs.
Manage multiple business processes within your CRM using Layouts.
Analytics
Reports and insights
Get powerful, real-time analytics that can help you make smarter business decisions.
Measure and manage your organization's territory-wide sales performance.
Track your key performance indicators, including current trends and future predictions, based on the wealth of data captured in your CRM.
AIl for Sales
Conversational AI for Sales
Your AI-powered sales assistant, can help you find any information you need from your CRM data, almost instantly.
Appway improves the quality of your existing data so that you can get additional customer insights.
Receive intelligent alerts, task reminders, and suggestions for the best times to contact your leads based on your past successful interactions.
CRM Programming That Gives
You Prompt Outcomes
Improvement in lead conversion rates
Revenue increase per sales person.
Improvement in customer retention
Unmatched Features With
Transparent Pricing
Comparison Features
Adding time manually
Timeline
Tracking time
Adding time manually
Tracking time
Adding time manually
Keyboard shortcuts
Tags
Time formats
Pomodoro timer
People Experience Share With Us

"We don't take ourselves too seriously, but seriously enough to ensure we're creating the best product and experience for our customers. I feel like Help Scout does the same."

"We don't take ourselves too seriously, but seriously enough to ensure we're creating the best product and experience for our customers. I feel like Help Scout does the same."

"We don't take ourselves too seriously, but seriously enough to ensure we're creating the best product and experience for our customers. I feel like Help Scout does the same."
© Skye Group 2023 | All rights reserved